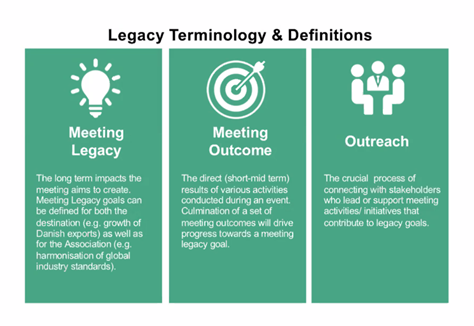 Legacy is defined as the positive, long-term contribution that conventions are leaving behind for the benefit of the association,
its community, the host destination and society at large.

While most conferences today already do leave longer-term impacts behind, the central point in this context is that the legacy goals are strategically selected and aligned early in the procurement or planning process and the subsequent activities created to reach these goals are implemented prior to, during and after the event. The legacy of the congress is hence not coincidental nor random, but the result of a deliberate and strategic process.